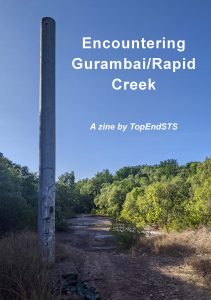 Encountering Gurambai/Rapid Creek – the Zine
July 2021 – an output of a series of event around the waterway of Gurambai/Rapid Creek in Darwin's northern suburbs.
Includes reflections on the events, poetry, presentations, even a recipe.
Available here
Also read the Report Back on the 4S Backchannels blog 
---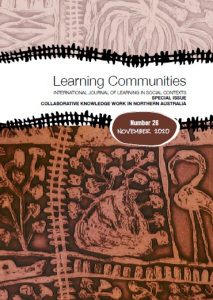 Learning Communities Journal: International Journal of Learning in Social Contexts, Number 26, November 2020. Special Issue: Collaborative Knowledge Work in Northern Australia. 
A collection of papers by members of the TopEndSTS collective.
Complete volume available open access at https://www.cdu.edu.au/sites/default/files/the-northern-institute/learning_communities_journal_26_online.pdf 
---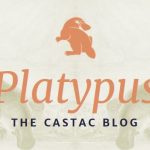 Platypus – the CASTAC blog August 21, 2019
Choreographies of Magic and Mess: AusSTS in Melbourne and Darwin
(Reblogged by Society for Social Studies of Science (4S) Backchannels blog)
---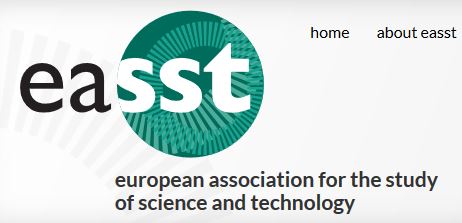 EASST Review Volume 38(1) 2019
Doing difference differently in Northern Australia today: The beginnings of TopEndSTS


---

 STS Infrastructures (2018) 
'Doing difference differently in northern Australia today: Ground up mobilisation of Indigenous and STS concepts'