EVENTS JUNE 24-26, 2021
Encountering Gurambai/Rapid Creek
TopEndSTS presents a series of events that will explore human and more-than-human worlds of this significant Darwin waterway.
A walkshop will involve a series of encounters with Larrkia, conservation and military histories of Rapid Creek.

A foreshore film night will show films from Gapuwiyak-based arts collective Miyarrka Media and Michif artist Amanda Strong.

A Food Sharing workshop will explore practices of reciprocity and accountability in the Gurambai catchment.
These events form part of AusSTS 2021: Situated Practice — A multi-sited workshop


Scroll down to explore and register for the events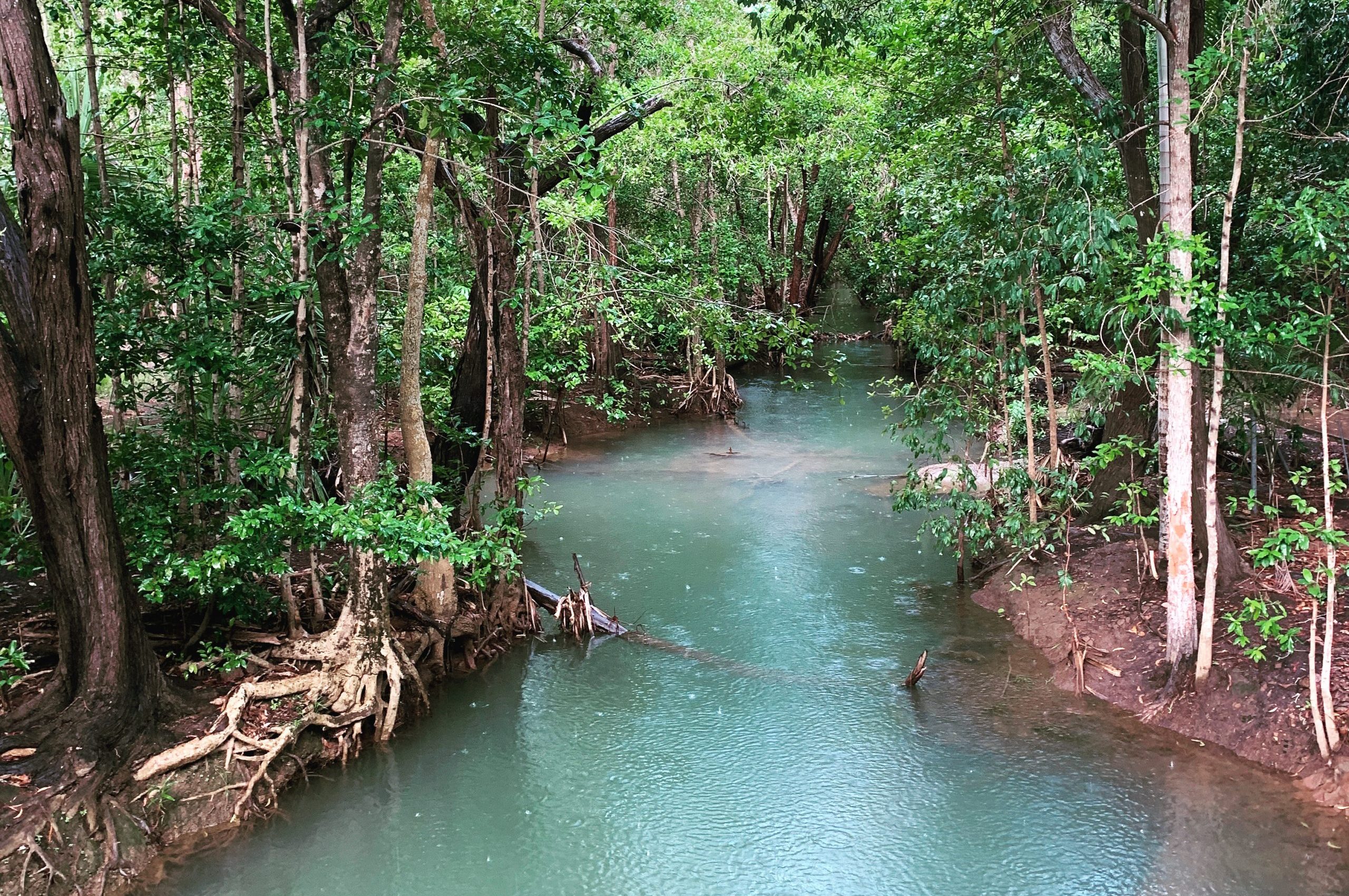 Gurambai Walkshop
A series of encounters on foot with Larrakia, conservation and military histories of Rapid Creek, or Gurambai. How have we 'made' Rapid Creek, and what does it mean to remember and conserve it?
5 – 6.30pm, Thursday 24 June 2021, Gurambai Walking Trail at Darwin Airport
Foreshore Film Night
The Gapuwiyak-based arts collective, Miyarrka Media will host a screening of their award-winning short film Ringtone, and introduce to Darwin the amazing work of Michif filmaker Amanda Strong.
6.30 – 8.30pm, Friday 25 June 2021, Nightcliff Foreshore
Gurambai Food Sharing Workshop
Reflecting on the way that food connects us to the creek, other critters and each other, and how these relationships are shifting and changing as colonialism and development continue to impact this place.
10am – 12 noon, Saturday 26 June 2021, Lakeside Drive Community Garden